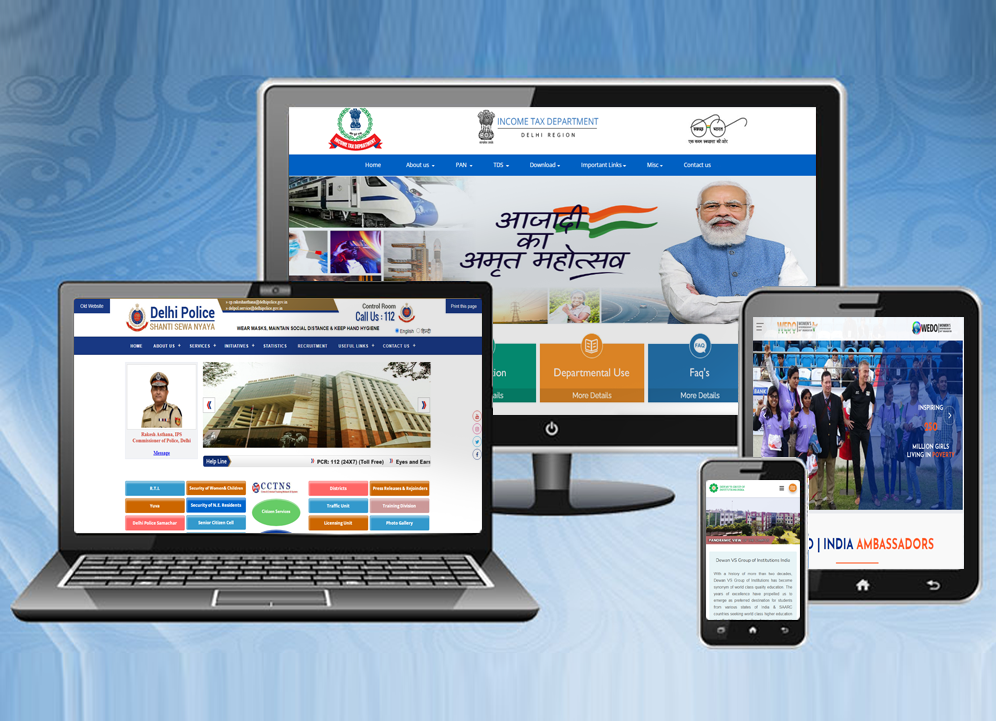 Profile Himalayan IT Solutions
A revolution in the industry with Tech-Driven solutions and a new age approach
Li Ka-Shing has well-versed, "Information Technology unlocks the value of time, allowing and enabling multi-tasking, multi-channels, multi-this, and multi-that." The IT Solutions Industry is growing exponentially every day, and so are organizations upgrading their skill sets and technologies.
The leadership panel of Himalayan IT Solutions- Founder and CEO of the company, Neeraj Arora and Neha Jain have been leading company from the forefront ever since it was founded in the year 2000 and in the year 2005, it converted into a Private Limited Company. It has enjoyed continuous steady growth and is still enjoying entrepreneurial journey so far.
Company Preface
We have been credited with a very good amount of client base across different international boundaries and different categories of services. We have also been awarded on several platforms, have been honoured with lots of credentials, and have enjoyed excellent line of support and motivation all around. Our strength lies in the strong business relationship and giving results-oriented services to the client.
We believe in value for money and understand the client's business criticality wherein the client has trusted us for giving value addition to his business.We make sure that the technological needs are well taken care of for the client, and we are more than a digital partner to the client. We are above somebody who has an awesome solution and the one who understands the client's vision.
We are mandated to ensure that those mission and vision are achieved and we contribute substantially to the client's business growth technologically and can lead to achieve the goals and targets. We have helped flourish E-commerce online business presence and sales volumes for several start-up's and have enjoyed a very fruitful relationship with those start-up's.
Our core area of strength lies in software development, workflow application, e-commerce portal, web development, and Web Design services. Also, business turnaround has been achieved through automation and digitization of workflow process, office automation, and enhancing the digital presence of the business entities.
There is a lot of different workflow within an organization, and we have helped many organizations achieve paperless documentation applications, business intelligence dashboards, and a strong web presence where the entities have used the applications developed by Himalayan to save time and cost and increase efficiency.
So, the core area of the strength of Himalayan lies in solution building approach. We develop a product line that can give more value addition to the business and bring about efficiency in the business process. We also work on different geographical boundaries.
For example, we have developed one of the largest E-commerce Travel portals for a corporate client in Seychelles. It's an e-commerce-based travel portal where there are different kinds of travel itineraries, booking engines, payment gateway integration, travel agent section, login information, flight information, flight booking, hotel booking, and all other allied services are inbuilt on a robust platform.
Surpassing the Competition
The company and the team members always welcome competition as we know the competition is a tool to outgrow and become smart every day. Competition helps us analyse the new technological evolutions, and understand key factors in deciding and selecting the cost of the project.
Competition decides how well and how good services we can offer to the client's by giving better time-bound results and ensuring that the perfection, creativity, and workflows of application software are strict as per industry protocols.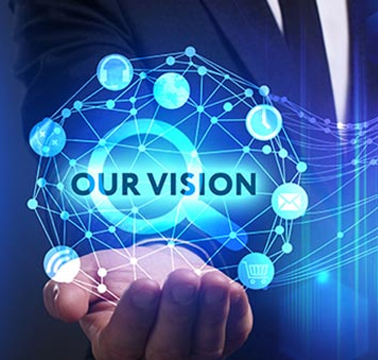 Vision
Our company helps organizations achieve their digital targets through new technological innovation with constant upscaling and improvement. We envision to bring more innovative digitised solutions in the offerings to help businesses grow more profits through cost effective IT Solutions.
Let us talk about one example, Business Intelligence. Our company has developed enough skill and manpower for offering business intelligence services. The BI applications are designed to enable the client to see their performance sheet, undertake real-time data evaluation, and the dashboard analytics for quick decision making process.
The business BI also help to summarize big data in a simple presentable format that is easier for the management to understand evaluate and take decisions. So, we have been offering many problem-solving workflow solutions.
"I would like to extend my sincere appreciation to the Team of Himalayan for their commitment and ethical work practices. Also, I would like to thank our clients for all-around support and motivation".
Neeraj Arora