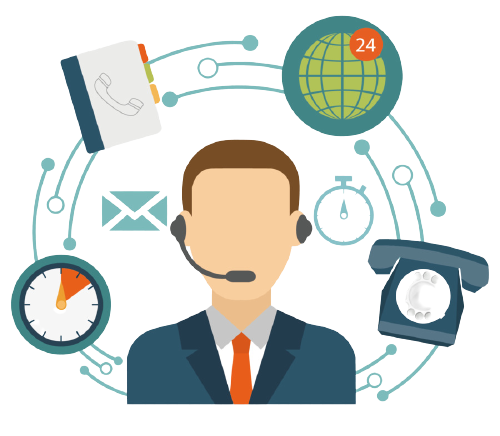 Email Hosting Services Google Mail
Find the most suitable Email Security solutions from Himalayan IT Solutions to secure emails, prevent phishing scams, malware, and business email intrusion. From implementation to continuous maintenance, let our specialists handle all business email solutions, covering Enterprise mails, G-suite, and Microsoft mails. Our products make things easier for your employees to engage and work with a wide range of safe, industry-leading expert email and productivity tools, owing to our years of expertise with hosted email solutions.
Email is crucial to any company's success. It is necessary for collaboration, production, and the preservation of critical organizational information. Once email stops working, your business stops functioning as well. As a result, you will require email solutions that can maintain the system running at all times. Our team of email services and efficiency experts can assist in selecting, deploying, and managing the best email services for the company.
Email systems with full security and continuity features are required for successful email management. Himalayan IT solutions ensure that an organization's email data is safely stored, managed, and retrieved. By unloading substantial quantities of email from the mail server and storing it in a single repository that is better suited for long-term maintenance, an organization may optimize resources and increase efficiency.
You must safeguard email against an increasing number of advanced attacks, maintain email archives for quick indexing and retrieval, and successfully sustain email access throughout scheduled as well as unexpected disruptions. Email is typically used for the majority of formal communication in various sorts of organizations. If you're one of those persons who relies heavily on email for various sorts of interaction, making a backup of all emails is for everyone A. If you set it up effectively, it can help you migrate to a new email account faster and potentially protect you against a ransomware attack. All of these issues are taken into consideration by our professionals, who assist in meeting the various needs of our clients.
Solutions available through our services, including:
To provide secure, and permanent email storage.
To acquire, monitor, and optimize all monitored email communications across the organization's discovery processes.
Decrease the administrative effort and relieves the strain on overburdened server rooms.
To provide essential protection against sophisticated threats such as spear-phishing and zero-day cyberattacks.