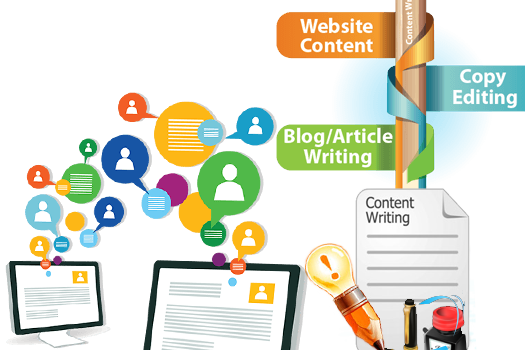 Website Content Development
A websites first impression is by the content it carries and we all know the famous saying "First impression is the last impression" and it holds true for most of the cases. Quality content can go a long way to build up your reputation in the market and also to help establish better relations with the clients.
Himalayan IT Solutions has the best team for website content development. We provide standard web content writing services. We have a team that works in tandem with your ideas and help bring out the best content for you.
Our team comprises of professionals well trained and experienced in writing content for websites of clients coming from all walks of life with businesses based in different spheres. Our writers are professionals who strive to give you the best and help you achieve a well written website that not only engages the users but also makes them think highly of you leaving a long lasting impression on their minds. We create content that is relevant, appealing and effective. By creating the right blend of all that jazz we create a masterpiece unique to you and in sync with your needs.
All the content is Plagiarism free and great deal of attention is paid to the fine details that make it bridge the gap of your expectations and the results of the real world. We rely on basic marketing fundamentals and a great deal of thought is put in to every phrase we write for you, proper care is taken related to Keywords to help you with your ranking and enhance your popularity.
Quality is all that matters and we give you the best quality content, free from any kind of ambiguities, keeping it simple and to the point we ensure that you hit the bull's eye every time you want.